Be Safe! Practice Social Distancing...
Flip This House; Buy Now - Flip Later

Ever watch an episode of "Flip This House" and think…I can do that? Well, you can and learning how to do it is simple. Buy a flipping property course, absorb everything you can and then apply the techniques in a real house flipping situation.
Well, at least that's how I did it, but my journey from thinking about flipping houses to actually doing it stretched out over a few years.  First, I got excited about the idea of buying and selling real estate as investments.  Next I had to acquire the knowledge needed to do it successfully.  Finally, once I was ready I had to figure out how to get the money needed to buy my first and subsequent properties.
Still, "Flip This House" was a motivator and I was in a hurry to make the money, but instinctively knew that I could lose my shirt if I acted before I was educated.
So, I suppressed the impulse to "just do it" and slowed down long enough to learn how to do it.
And learn I did. I read Robert Allen's "No Money Down" books and started to get the hang of what creative financing was all about. But what it came down to then, as well as in today's market, is finding out what it takes to put a "win-win" deal together; a situation where the seller will feel good about selling and you'll still be able to turn a profit on the deal.
I also attended real estate investment seminars and conventions, and networked with other investors to become more knowledgeable about flipping houses; reos, foreclosures, pre-foreclosures (commonly referred to as short sale propoerties nowadays) and other potential flipper properties.
Following is information about some of the books, flipping property courses and other real estate investment resources that can help you become a more savvy, successful real estate investor. Click here to learn more about them.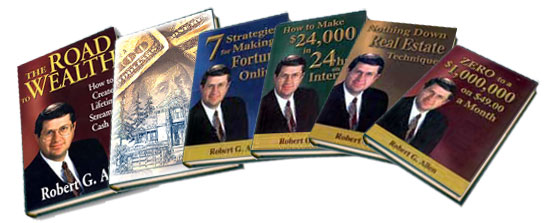 Exit Flip This House - Visit Flipping Real Estate Main Page