Home Buyers Resource
Real Estate Articles

Home Buyers...listen up! Buying a home may be the single largest investment that you'll make in your lifetime.  Are you prepared to find,

negotiate and purchase at the best price possible?
Or, will you pay more for it than you need to because you're uninformed about real estate market conditions in your hometown and don't know how to negotiate a contract. 
Below is a library of home buying articles full of tips and strategies that that can educate and empower you to go out and make the best deal that you can. And right now there are some outstanding deals to be made.
After reading these articles - and reviewing some of the resource links  - you can search for homes with confidence knowing that you have the information needed to buy the most house for the least amount of money. 
Ready? Let's get started!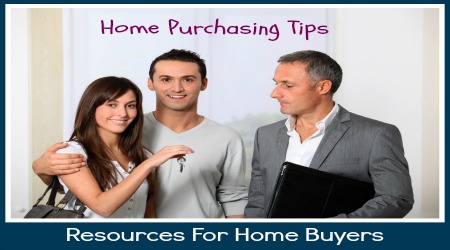 Ten Things To Avoid If You're A Home Buyer. Are you looking to purchase a home sometime soon? If so, there are several things you should avoid when you enter the home buying process.
And if you aren't careful to avoid them it is possible that your closing will be delayed or even canceled. Click here for the full article.
Ten Tips For The First Time Home Buyer. The first thing a first time buyer should do is talk to a real estate agent about the home buying process. It should not be a sales meeting and you should be able to find an agent that will agree to meet with you about the basics without having to... Click here for the full article.
Buying A HUD Home From The US Government. Buying a HUD home listed through the Department of Housing and Urban Development (HUD) is an exciting proposition. Although HUD homes are typically purchased by low to moderate income people anybody can buy them. Click here to read the full article.
First Time Home Owner Program. A quick Internet search for "First Time Home Buyer Program" reveals that there are a large number of cities across the United States offering programs for first time home buyers. Many are creating fist time home buyer programs and focusing on... Click here to to read the full article.
Online Auctions; Buying Your Home Online. E-commerce is rapidly expanding to the real estate market. Sellers are looking to auction off down payments, lease agreements, or selling the home outright. Individual homeowners and real estate agents are turning to the Internet as an avenue for sales. Click here to read the full article.
Real Estate Appraisals Are For Lenders; Not Buyers and Sellers. Buyers and Sellers often think that a low appraisal for a home is the kiss of death, but that's not necessarily true. The more you learn about real estate appraisals beforehand, the better prepared you'll be to head off problems before they occur. Click here to to read the full article.
House Hunting. It has been said that moving and divorce are the two of the most stressful events a person or family can experience. Divorce is a subject for another time, but for now let's consider the event of moving and look at some ways to make your house hunting trip less stressful and more effective. Click here to to read the full article.
Location, Location, Location! Get The Scoop on Neighborhoods Before You Buy.   The Jones' family found their dream home and moved into it with all of the excitement and enthusiasm of a kid on Christmas morning.  After a long and hectic day of unpacking, they collapsed into bed anticipating a good night's rest.  Unfortunately, they were shocked and dismayed when they began to hear the very obvious noise of trucks roaring along the inter-state highway situated less than a half mile to the rear of their home.  Too late!  
Click here to read the full report!
Visit Real Estate Articles Main Page - Articles for Realtors, Mortgage Lenders, Sellers and Investors.
Home Page > Home Buyers >