Real Estate Marketing Cards

Real Estate Marketing Cards - automated call back services, Twitter and Facebook and other Social Media Sites may be "sexier", but real estate postcards are still standard practice for many successful real estate agents. They're universally effective,no matter where you live.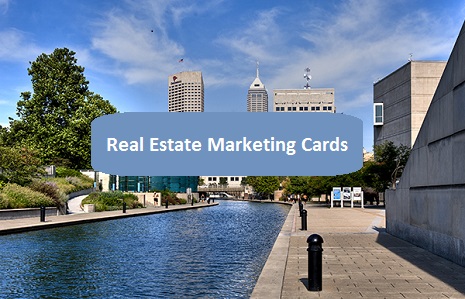 A good card includes the following elements: your name, address, phone number(s), a personal photograph, a photograph (perhaps a few) of listed properties, price, description of a property and its location if that's what you're promoting, description of the location, neighborhood, amenities, etc.
Your mailer, whether it's a post card, flyer, or letter should also be attractively designed; neat, and well done in a clear, easy to read type font. Color copies are relatively inexpensive these days, so it may be a good idea to add a splash of color.
Real Estate Marketing Cards Advertisement

marketing cards can also have some local flavor, such as a photograph of the local sports team, an attractive park in the area, or a scenic view. The point is to let your local culture sell you and your properties!
Holidays are great times to touch base with present and old clients. Send Thank You cards, Thanksgiving cards, Happy Holidays cards, Happy New Year cards, etc. And be sure to personally sign all of them!
Real Estate Marketing Card Company (Example) 

Here's a company with an interesting array of cards for your consideration: Quantum Digital! 

Quantum Digital offers a product called Trigger Marketing. Within seconds of receiving a property database notification it launches an integrated postcard marketing campaign featuring an agent's new listing or just sold success. This technology has the potential to change your marketing fortunes in a huge way.  Here's a video that tells more about the technology. 
 With Quantum Digital you can design, proof, print and mail real estate marketing postcards within minutes. Here's how you'll be able to do it.
Upload your own postcard design, or use one of their free postcard templates.  There are plenty to chose from.

Customize postcards with personalized messages and photos. A few minutes of doing this yields huge results.

Upload your own mailing list or use our verified U.S. national residential list. Feel free to purchase/rent a list elsewhere if it's cheaper to do so.

Finally, they'll print and mail your postcards directly to your target audience's mailbox, thereby saving you time and the effort of doing it yourself, or outsourcing it to another agency.

Finally, Quantum Digital offers a variety of services, including but not limited to Postcards and mailed flyers, MapMail prospect locator, TriggerMarketing® automated MLS marketing, AutoMail timed farming campaigns, Buyer Follow-up programs and Scheduled Mail.
With so many options you're bound to find one that is a perfect fit for needs, goals and level of energy and commitment needed to sustain the initiative.
Home Page > Real Estate Postcards >> Real Estate Marketing Cards