Sample Real Estate Introduction Letter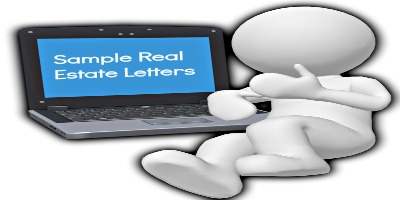 A Sample Real Estate Introduction Letter can serve as a template for one that you write yourself. Sometimes the hardest part about writing effective letters is getting started! That's why I like pre-written real estate letters. Some come with the usual salutations, like this one!
Today's Date

Dear Mr. & Mrs. John Doe,
My name is (Your Name) and I'd like to introduce myself as the Realtor who specializes in home sales in your neighborhood.
During the last six months I sold 12 properties and am currently working with several more buyers looking to purchase homes!
If you are thinking about selling your home now may be an opportune time to call me to discuss your needs and explore ways I can be service to you.  If my buyers haven't found homes by the time you contact me I might be able to interest them in yours!
Please call today to discuss the benefits I can offer as a neighborhood specialist.  A call to my cell phone number gets an immediate response most times, but should I not answer right away I typically return calls within a matter of minutes.  Go ahead, call me now at (your cell phone number) and see for yourself!
As you might expect, prospective Buyers love the fact that I'm so readily available, as do my Seller clients! Looking forward to speaking with you this afternoon!
Best Regards!
Your Name
Your Neighborhood Specialist! 
Cell Phone Number
More About Sample Real Estate Introduction Letters

I generated the Sample Real Estate Introduction Letter above spontaneously. Admittedly, it was a rare lucid moment! However, it is sure to do what you want it to do; specifically, motivate people to action by them calling you and distinguishing yourself apart from other agents.
Although this particular letter isn't in any of my letter systems - FSBO, Expireds, Power Letters, Super Pak, etc. - it's a fair representation of how they read. All of them effectively generate prospects in uniquely different ways.
Should You Write Your Own Letters? Maybe! I often times take pre written real estate marketing reports and use them to generate new and original sample real estate introduction letters, but it's very time consuming and you can spend hours on end working to perfect.

I do the same with web site content articles. If I read an interesting one that might appeal to Buyers or Sellers I'll spin a letter from it! You can do the same, but why waste the time writing when you can simply use these?
You can use these pre-written real estate letters "as is".  All you'll have to do is take a few minutes to personalize, sign and mail them!
Imagine never being at a loss for writing ideas with the many options available to you with a click of your mouse.
Interested In An Expired Listing System?  Click here.

Home > Real Estate Letters > Sample Real Estate Introduction Letter