Free Real Estate Articles -
Learn More To Earn More

Some say reading is fundamental, and it's especially gratifying when it's free! Here's what's in it for you!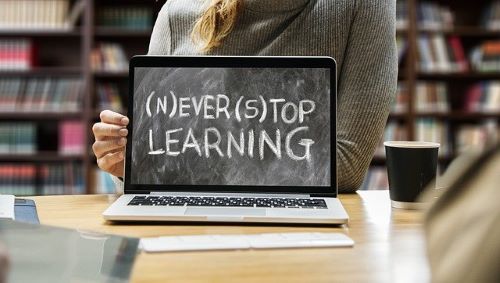 Real Estate Agents!
Boost your business with real estate marketing articles; get more leads - make more sales. Real estate marketing articles are excellent lead generators, whether submitted to article directories or on your own website. Whether you're a newly licensed agent, or an experienced veteran, articles can be used in many different ways to boost your business.
Real Estate Investors!
You can never learn too much about how to make profitable real estate investments...and the more you learn the more money you'll earn.
Real Estate Sellers!
One mistake can potentially cost you tens of thousands of dollars. But it doesn't have to be that way. There's lots of FREE information that can help you avoid costly mistakes.
Real Estate Buyers!
A home is likely to be the single largest investment that you make during your life, so why not learn how to make it count. The real estate articles found below can help in big ways.
Following are three websites that offer Free Real Estate Articles.  All together they offer thousands of that are sure to increase your Real Estate IQ. Making smarter and more profitable real estate related decisions just got a whole lot easier.
---
Ezine Articles

Ezine Articles is one of my favorite article directories for researching real estate ideas to increase my business.  I discovered it a couple of years ago when I started marketing articles to generate leads, increase web site traffic and make more sales.  I still depend on it after Ten Plus years as a definitive source of quality, useful articles.
I am a recognized Expert Author at Ezine Articles and currently have 90 Plus articles on its site.  You can download and reprint them if you like.  Click here to see them.
REI Club 

REI Club also has a comprehensive article database for your reading and learning pleasure. While reprinting them is an option they don't make it easy like Ezine Articles. Still, it offers a wealth of no cost information 

Creative Real Estate Online (CREOnline )
Creonline has been disseminating real estate investing information and educational materials since 1995. Its mission is to provide powerful, useful, and practical real estate investing information so that visitors can achieve financial independence through education. Article categories include How To Articles, Money Making Ideas, Commercial Real Estate, Real Estate Financing, etc.

Please visit our Reading Library before you go. That's it for now.  Enjoy!

Home Page > Real Estate Articles >> Free Real Estate Articles