Eighteen Real Estate Marketing Strategies To Explode Your Business in 2021

Affordable Real Estate Marketing Strategies are plentiful and can be fun to implement! 

Below are 18 strategies that you probably already know about, but haven't implemented yet.  Let's take a look and see which ones might work best for you.

1.  Farm Expired Listings – to this day the most effective strategy I've ever utilized by far was Farming Expireds. The wow factor about them is that they're a completely renewable source of leads and are plentiful. It's targeted, niche marketing at its best.
2.  Mail Expired Listing Letters – some agents can do just fine with effective letters. You can send them via regular postal service or email them. 

3.  Mail FSBO Letters – look for FSBOs that aren't being advertised in newspapers, or that are located in high traffic areas.  You can also buy them.
Letter Based Real Estate Marketing Strategies
4.  Take Advantage of Free Real Estate Agent Directories -  find free online directories to advertise your services. The more you do the more backlinks you can get to your website

5.  Source Newspaper Real Estate Leads – source online and print publications; including your local newspaper, Craigslist, etc. for plenty of free leads. 

6.  Start a Postcard Marketing Campaign  – direct-mail postcards are a perfect promotion tool!  Hard to miss, they deliver a quick, clean message that drives response and help you grow your business. 
7.  Source Leads via Real Estate Flyers – even if you don't have listings of your own. Turnkey Flyers is the software we recommend, but there are plenty of other options.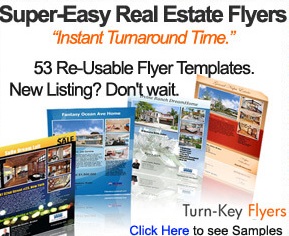 Turnkey Flyers
8.  Email Marketing -  the big appeal of email marketing is once you set up a campaign it can effectively run on autopilot for years.  

9. Use Sequential Auto-responders – automate your email marketing campaigns. Drive leads and prospects to a sequential autoresponder and let them work for you 24 hours a day, seven days a week.      

10. Make Use of Mailing Lists for affordable leads – you don't have a business if you don't have prospects.  Cultivate your own, or buy from a reputable list dealer. 

11. Periodically Refresh Your Website with Real Estate Website Content Articles - informative and content rich, pre-written content can help you inform your website visitors and convert them to viable prospects.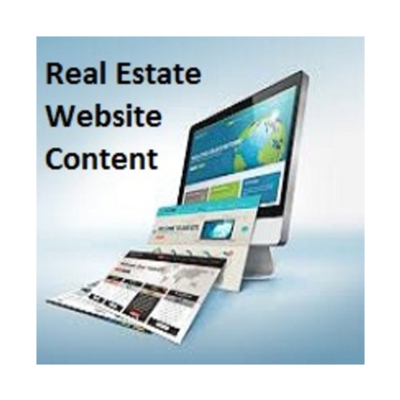 Real Estate Marketing Strategies
12. Create and Give Away Special Buyer and Seller Marketing Reports – it might sound counter-intuitive, but the more free things you give away the more leads, listings and sales you'll close. 

13. Host Open House Events – you can do this with your own listings, or listings of other agents in your office if you don't have any of your own. This is a great strategy for new agents.

14 Blog Weekly – upload pre-written articles and marketing to your blog on a regular basis. Your SEO rankings will soar and so will your leads. 

15. Buy Real Estate Leads – if you're in a hurry and want leads fast you can always buy them.  A few places that come to mind include Zillow, Truilia, SmartZip, Market Leader & Bold.
16. Create and Upload Videos – make and post videos to YouTube, Vimeo and other video sites.  It's as easy as using the phone that you have right now.
17. Become a Sponsor – of any organization, event or cause near and dear to your heart. Based on what you do it could result in free mobile advertising opportunities.
18. Social Network Marketing - engage and generate lots of leads simply by being the social animal you are.  Facebook, Twitter and Pinterest - oh my!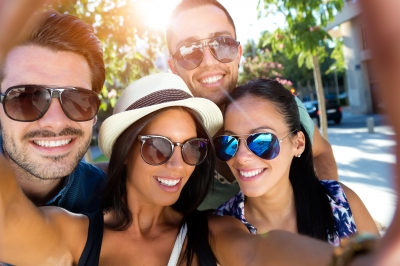 Real Estate Marketing Strategies
Other pages you might like...

Email Marketing Lists - The Right Company Makes All The Difference
How Real Estate Agents Can Use TikTok To Build Their Brand  - and Increase Their Influence
Expired Listing Prospect - The Cat's Meow

Summarily, there are lots of interesting real estate marketing strategies to build a brand and grow your business.  Sometimes, a little help jump-starting ideas is all it takes to put ideas into motion!
Hope you enjoyed the article and here's to Your Real Estate Marketing Success!

Home Page > Real Estate Leads >>  Real Estate Marketing Strategies
Image of smiling people courtesy of nenetus at FreeDigitalPhotos.net