Real Estate Marketing Talk Book Store & Supplies
---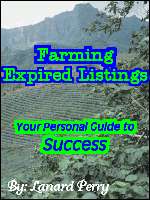 View Full Details!

The most successful real estate agents have lots of listings, and although getting them is easier said than done, it's relatively easy to do - at least with the right system it is! One system that works to near perfection is the Farming Expired Listings System, with letters. Learn how it can boost your business, too!
---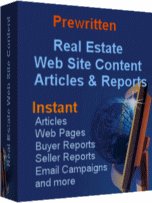 View Full Details!

Good real estate web site design includes rich content, and lots of it. Optimized keyword pages can help you get your web site indexed by search engines and key to that is the uniqueness and quality of your content. Well written, unique content will get you noticed by human visitors and search engine spiders alike. Check out these incredible pre-written reports ready for instant upload to your site!
---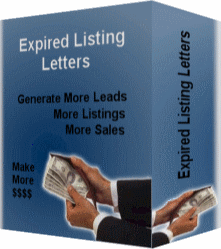 View Full Details!

Expired Listings Letters can help you get more prospects, sign up more listings and make more sales. These particular ones have helped some agents generate 2 or more listings a week, and in some instances without cold calling or cutting fees just to get the listings! Some say Expired Listings are easy to get, as the Owners are already Realtor friendly and more motivated to sell than before.