Real Estate Search Engine Optimization
What is Real Estate Search Engine Optimization and how do you do it?  You have decided that you want a real estate agent web site, or you may already have one, but nobody visits it. So, how do you get it to be seen by search engines?  The key is keywords.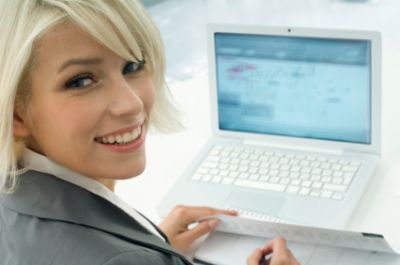 Keywords are specific, targeted words that people type into search engines (Google, Bing, Yahoo, etc.) with when looking for information. The search engines will use the keywords found on your web site to place your site into a certain category.  
You need to be sure that your website keywords are relevant to what your customers need. Specifically, your web site should include anything and everything about real estate; from listings you want to sell to marketing reports on how to buy and sell real estate as keyword phrases.  
Search engines use mathematical calculation software to figure how and where a site ranks based on keywords and phrases. It is an algorithm. Based on this, it looks for certain criteria. This is at the heart of what real estate search engine optimization is all about! 
Value to a site depends on how many times a keyword or phrase is used, where the keywords are located on your webpage, and finally how the tags on your site use the keywords. Different search engines use different algorithms. The purpose of choosing tightly defined keyword content for Real Estate Agent Web Sites is to get search engine spiders and crawlers to rank you higher in the search results. The higher you rank the more visitors you'll get.

Selecting The Best Keywords For Your Website

There are several approaches to take to find the best keywords for your website. The most important part is to determine what a visitor might be looking for. Look around at other real estate agent websites similar to yours and see keywords they are using to optimize your web site for search engines.  
Ask yourself if it makes sense to use similar keywords for the market you are targeting.  If it does, then you can be sure that your review of other websites is on target. By targeting good keywords and having great content you will hit a home run with traffic and increase profits. 
There are two ways to come up with a keyword list to use for your website. Take pencil in hand and write down every word or phrase that you can think of. You will have to begin with the basic words. For instance, if you are selling hats, include words like hats, color of hats, popular color of hats, and then expand from those such as formal hats, seasonal hats, hat accessories etc.  
Here's A Must Have Resource... & It's Free

The best resource for learning the value of keywords and how to use them effectively is a marketing book that I came by that has absolutely nothing to do with real estate marketing…and it was FREE!  It is the single most expert resource that has helped to boost my marketing results to new levels of success!  It was FREE to me and now I'm making it FREE to you.
You can download a copy of it right here and now!
Make Your Website Better

Already have a website?  That's good to hear, but no matter how good it is chances are you can make it better with content written specifically for real estate agents and related professionals, including buyers, sellers, real estate marketers and the like.

Check Out Our Real Estate Web Site Content Reports
... and Private Label Real Estate Marketing Articles

Also, You Can Check Out The Articles Below!
Home Page > Website Design For Realtors >> Real Estate Search Engine Optimization