Real Estate Web Site - 
Four Things You Should Know

Do You Need a Real Estate Web Site?  Yes, you do! Whether you prefer to do-it-yourself, or have one professionally made, the main thing is to get yourself in front of thousands of potential customers... and a website can do that for you!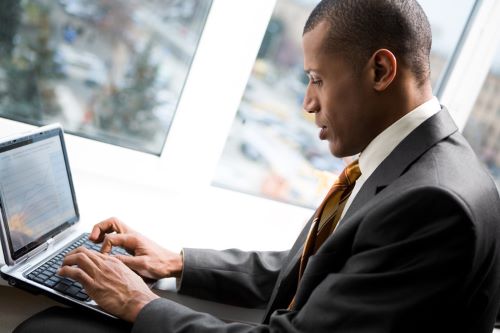 Your web site will need to be coded in a special language, known as HTML (hyper text markup language). So in order to create your own real estate web site and save on development fees, you have three choices. You can either learn basic HTML, purchase a specific software package that will convert your copy into a HTML format, or sign up for a web site with a built in HTML converter that will automatically convert your copy as you enter it
1)      Learn basic HTML – To avoid ongoing maintenance costs, learning a little HTML is a good idea. That way you'll be able to update and maintain your own web site when your contents should be changed. There are many resources on the Internet, which can easily be found simply by searching "learn HTML" in your search engine. 

In a matter of hours, you can quickly teach yourself the basics of HTML and learn how to code you own basic web site using HTML. You'll find that many tutorials are FREE, or at least reasonably priced. Check out your local night school courses, many offer reasonably prices HTML workshops where you can learn the basics.
2)      Purchase an HTML editor – Another cost-effective option for building a real estate web site would be to purchase an HTML editor. HTML editing software can be downloaded to your computer, so that after you write your copy in Word or even a text file format, you will be able to convert it into an HTML format.

Some of the most popular options are: Dream Weaver and Microsoft's FrontPage, but there are many others that are available as well. HTML editors do vary in price, but most are under $100 to purchase. To find out more, search the Internet or browse through your local stationary or computer software store.
3)      Build your own real estate web site – There are many web site builders available that provide all the tools you will need to build your own real estate web site, quickly and inexpensively. These comprehensive sites are fully automated, so you simple go through a menu selection and in a matter of minutes your real estate web site can be up and running. To find out more, search "build a web site" on the Internet.

The best do it yourself site building service I know of is so good it's almost scary.  I've been building and promoting web sites for 3 – 4 years now and find nothing that even comes close.  Download a FREE Copy of a book that tells you more about it.  But be forewarned.  It's 200 or so pages, but they'll go by quickly..
4)      Provide great web site content – High search engine ranking web sites typically have hundreds of pages of good, interesting information.  And search engines love great content, so the more content pages you have the more often they visit and index them. 

You can slow build hundreds of pages and literally take 6 – 8 months to do it, or you can fast track your web site building efforts by using prewritten, high quality, great content articles!  I've used some to create web site content and find them indispensable. 
If cost is not a factor, you might consider delegating the responsibility to a professional. There are many web developers that are skilled at creating a fully functional and professional real estate web site. 

However, if you do hire a professional web site designer, it's wise to have them create a template for your web site. A template will allow you to quickly and easily make changes yourself. Of course there is certainly a few things to learn, but within a few hours you will be ready to change your images and copy as often as you like.
Finally, check with your local business support center to find a qualified web site designer in your area to build a web site for you.  Chambers of Commerce, Rotary Clubs and the like are generally in close contact with business owners and can recommend suitable web site designers that will meet your needs and budget. However, it can be equally effective searching online for a real estate agent website builder and checking heir references.

Related pages you might like...
Real Estate Web Site Content   
Real Estate Articles Reading Library   
Marketing Yourself In Real Estate   

That's it for now.  Happy Prospecting

Home > Website Design For Realtors >> Real Estate Web Site