Amplify Your Marketing Success With Effective Real Estate Website Design 

Want to know how powerful Effective Real Estate Website Design is? Let's begin with the fact that 90% of consumers use the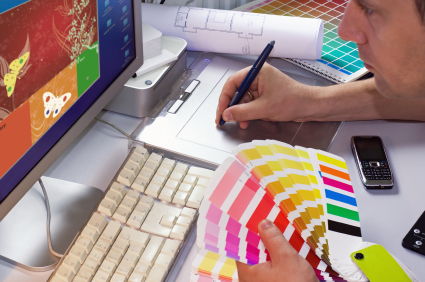 Internet as part of their home search, and that they use an agent's website to select a Real Estate Professional?
Well, they do, and if you're not actively online you're losing out on a lot of business opportunities.  But it doesn't have to be that way.  You can get found online today through effective website design with little cost.
In fact, many website programs offer FREE Trial Subscriptions that allow you to try out their website products before fully committing to them.
And with Lead Generation & Social Media Marketing Tools you'll not only be able to keep up with the crowd, you'll be able to leapfrog over it with all of the features a website has to offer.
LinkURealty: A Real Estate Website Design Builder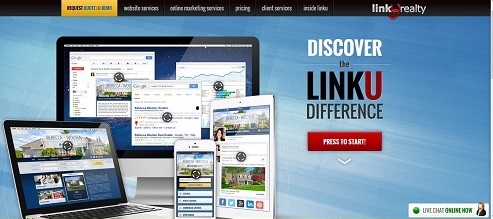 One website package that stands out with attractively designed sites is LinkURealty. It offers websites with unique website design services for real estate agents, brokers and other real estate professionals.  Services include real estate online marketing, IDX/MLS solutions, search engine optimization, flat fee brokers, for sale by owner web development and more.
Agent Websites - you can increase your existing marketing reach, keep clients longer while building an online presence. The appeal of these websites include quality templates and a variety of options for onsite MLS/IDX searches, e-mail notifications, map search and more.
Broker Websites – gain maximum exposure. With Listing Syndication  & LinkU Exchange you can increase traffic and exposure by distributing your listings to top real estate listing sites; like Zillow, Oodle, Trulia, Frontdoor, RentBits, Yahoo! Real Estate, Vast,  Hot Pads, Craigslist and more.
Online Marketing – online marketing is key to an agent being able to maximize income and success. Strategies include local marketing, sponsored ads, social media marketing, remarketing, etc. Confused? Don't worry! LinkURealty has a team to coach you through the complexities of online marketing. 
IDX/MLS Solutions – "Home Search" is the number one feature of most real estate websites.  With a LinkU website visitors will be able to save favorite listings, save favorite searches, request a showing, subscribe to automatic e-mail updates for new listings, search listings on their mobile phone, and more.
Summarily, if you need a website give LinkURealty a closer look.  I think you'll be impressed with what they have to offer!
Already Have a Website, But Want More Traffic? Add More Content, or Rewrite What You Have! 
The best way to increase the number of people visiting your website is by providing high quality, informative, well written content that is relevant to their needs. But content article writing isn't fast, or easy! Fortunately, if you're short on time, or you're just not a good writer, you can purchase well written content at reasonable cost.
The key to driving a lot of traffic to your website is through quality content articles that have timeless information. And as the market changes, you should revise it so that it is always relevant and up to date. Imagine continuing to generate passive traffic five to ten years down the road because of the effort you put into adding quality content articles to your website and/or blog today.
Suffice it to say that there are many benefits to be derived from having lots of quality content on your website; thus, the phrase, "content is king".
Need Some Pre-written Real Estate Articles Perfect for Adding To Your Website as New Content, as Blogging Articles or for Email Campaigns?  Then check these out! 
Home Page > Real Estate Agent Website >> Real Estate Website Design