TurnkeyFlyers; Lightening Fast & EZ To Use

TurnkeyFlyers - if you need real estate flyers you should try these.  Currently, they offer 53 Re-Usable Flyer Templates and they're perfect for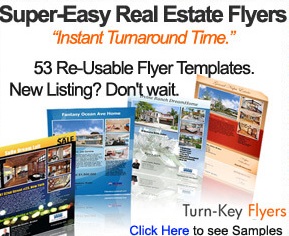 anybody marketing real estate; whether it's trying to sell a house, commercial properties; multi-family properties, vacant land, industrial properties, etc.

I've been referring agents and sellers like you to Turn-Key for years now and here's what they like about them...
1. They're Ready To Use - Instantly. If you like the look and feel of PDFs you'll love these templates.  With their point and click functionality you'll be editing text and pictures easily.
2. They Have Sizzle!  You can make great looking flyers using these templates, whether you're a real estate agent, investor or owner of a FSBO.  Plus, they can quickly be edited to reflect a change in price, terms, special offers, office or broker.

3.They're VERY Fast and Easy To Use. Just start typing on the flyer template like you would any letter or word document.  This ease of use makes changing text as easy as counting 1-2-3.

Here's what to expect.  Each flyer template includes a headline, price, address, paragraph description, agent contact information, and even bullet points. Just start typing and you can be finished in minutes.

4. Changing Photos Couldn't Be Easier.  Have you ever gotten frustrated trying to replace and/or adjust images in a document? I have and know first hand how you can spend a lot of time trying to get it right, but still failing.  However, changing photos with Turn-Key is easy, as the size of the photos - they adjust automatically! Never be frustrated again!

5. They May Be The Fastest Real Estate Flyer Making Software Available.   These flyers are probably faster than any templates you've ever used - from start to finish.  I've used plenty of templates before and found most to be slow loading and a bit cumbersome, no matter how user friendly they are. But not these flyers - these are lightning fast.  They're fast loading and before you know it you're done.
Who They're For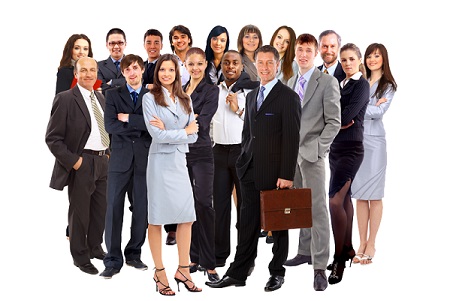 TurnKey Flyers is dedicated to helping professionals in the real estate industry build a profitable business. Its templates are perfect for Single Agents, Teams, Brokers. Marketing Assistants, Virtual Assistants, New Agents, Veteran Agents, For Sale By Owners  and anybody else looking to sell listings and properties.

Turnkey Flyers - Terrific 60 Day Risk Free Guarantee

Use TurnkeyFlyers Templates and make flyers for all your listings - risk free - for 60 days.  If you're not totally convinced they're the best flyer software you've ever used in your career they'll refund your purchase! Guaranteed! Click here for more about them
Home Page > Real Estate Flyers >> TurnkeyFlyers