Turnkey Flyers - Lightening Fast & EZ To Use
TurnKeyFlyers - if you need real estate flyers try these.  Their flagship product is a set of 53 Re-Usable Flyer Templates that look awesome!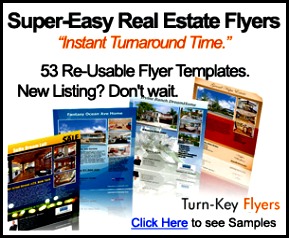 Here are Other Templates They Offer

Commercial Real Estate Flyers (55 Designs)

Upscale Magazine Style Dream Home Flyer Templates (7 Designs)
Multi-Property Market Update Farming Package
An Open House Kit Designed To Help You Get More Leads from Your Listings
A Set of Multi-Purpose Flyers... and   
A Turnkey Top Producer Package For One Or Two Agents (53 Designs)  
Admittedly, I may be a little biased when it comes to how good their templates, as I earn a commission fee when you purchase any of them through my links. However, you get to try them risk free to see for yourself just how awesome they are. 
Here's what I like about them the most...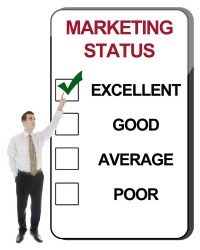 1. They're Ready To Use Right Out of The Box. If you like the look and feel of PDFs you'll love these templates.  With their point and click functionality you'll be editing text and pictures easily.

2. They Have Sizzle!  You can make great looking flyers using these templates whether you're a real estate agent, investor or FSBO.  They can quickly be fine tuned to reflect a change in office, broker, city or location. 
So, no matter where you go or who you work for you'll never have to buy a set of real estate flyer templates again. You can get started today.

3.They're VERY Easy To Use.   How easy?  Just start typing on the flyer template like you would any letter or word document.  This ease of use makes changing text as easy as 1-2-3.  
Here's what to expect.  Each flyer template includes a headline, price, address, paragraph description, agent contact information, and even bullet points. Just start typing and you can be finished in minutes.

4. Changing Photos Couldn't Be Easier.  Another great feature about these flyers is that changing photos is easy, but the thing most impressive function is that you don't have to waste time adjusting the size of the photos - they adjust automatically! Personally, I don't know of any other flyer templates with this feature. 

5. They're Fast, Faster, Fastest.   These flyers are probably faster than any templates you've ever used - from start to finish.  I've used plenty of templates before and found most to be slow loading and a bit cumbersome, no matter how user friendly they are. 
But not these flyers - these are lightning fast.  They're fast loading and before you know it you're done. 

That's it! Turn Key Flyers are perfect for Single Agents, Teams, Brokers. Marketing Assistants, Virtual Assistants, New Agents, Veteran Agents, For Sale By Owners  and anybody else looking to sell listings and properties. Don't delay  - click here for more about them
Home Page > Real Estate Agent Flyers >> Turnkey Flyers