Exclusive Real Estate Lead Referral

Exclusive Real Estate Lead Referral. Although email marketing has found it's way into mainstream real estate marketing,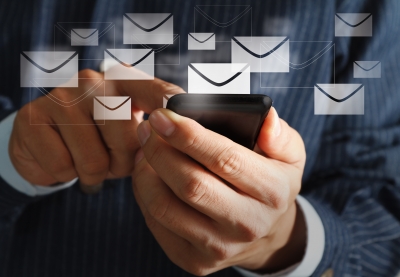 Exclusive Real Estate Lead Referral
the most aspect of it is still relatively unheralded an consequently is not embraced and is therefore underutilized. What I'm talking about here of course is autoresponders!
Autoresponders are what their name suggests.  Specifically they're scripts that automatically respond to email messages requesting information and or requests to sign up for newsletters, and the like. 

And with Sequential Autoresponders you can respond with a series of messages, in whatever time increments you choose – immediately, a day later, every other day, weekly, etc.
While autoresponders have increased quite a bit in popularity over the years, Realtors remain largely unaware about how to use them to generate real estate leads.
I recently spoke with an agent looking at ways to increase responses to expired listing letters she was mailing out, and we got to talking about how she could use her Autoresponder to do it. It was an "ah-ha" moment for her and a wonderful example of how  real estate agents continue discovering ways to use them. 
Using Autoresponders to
Get Exclusive Real Estate Lead Referrals
Now, let me tell you why that's important to you!


You can use Autoresponders to send out free courses, articles and information, reports, information regarding your products and services, listings price lists, welcome and thank you letters, etc. You can preset this kind of information into your Autoresponder, so it will automatically send the information out whenever someone requests it.
Here's a specific example! Let's say you have a farming area of 300 names that you send letters to once a month.
Get an Autoresponder and set up a series of Special Real Estate Marketing Reports; one for buyers, one for sellers and one for investors.  Make each series approximately 7 reports each and include your name and contact info on each report.


Whenever you mail snail mail letters include a statement inviting them to get a FREE copy of the Exclusive Reports that educates them about the ins and out of buying, selling and investing in real estate.  Give the Autoresponder email address for them to get the reports.


Next, get out of the way and watch the magic begin.
Buyers and sellers will begin signing up for your Special Real Estate Buyer, Seller and Investor Reports without anymore effort from you.  Each will be an Exclusive Real Estate Referral Lead.
Once a potential buyer or current customer sends your Autoresponder address a message, the information he or she is seeking will automatically be delivered to them.
Autoresponders are very quick – delivering information via email in a matter of seconds. Your messages can be personalized, which will make your client feel as if the email was made specifically for him.
Autoresponders will also follow up with emails as well, to ensure that you get a sale, take a listing, show a property, etc.
So, if you are serious about generating more exclusive real estate lead referrals then you need to get yourself and Autoresponder. It'll quickly set you apart from other agents in your community stuck on sending snail mail in an online paced society.
Home Page > Real Estate Leads >>  Exclusive Real Estate Lead Referral