Real Estate Expired Listing Postcards 

Mailing Real Estate Expired Listing Postcards is an awesome way to Farm Expired Listings. Equally effective as expired listing letters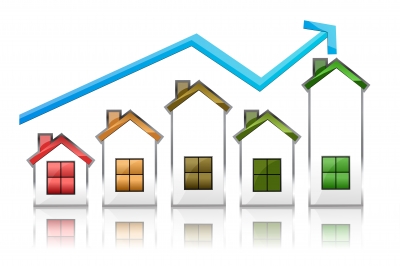 and flyers, if not more, postcards offer the advantage of having their messages read as soon as they're picked up – folk don't have to open or unfold anything to do read the messages.
The challenge for real estate agents is to generate enough leads to earn a good living and sustain a career… and even when they're successful it's still made hard by the fact that the marketing is not a one-off event – it has to be repeated day after day in order to renew and replenish leads.
If you have the capacity to maintain your license whether you make any sales or not consider yourself blessed.  Unfortunately, that's not the reality of most agents, as a high percentage of them exit the business within 12 months of getting licensed. For them they need to build a solid foundation for current and future success.  Following is how postcard marketing can do that for them.  
Five Reasons to Use
Real Estate Expired Listing Postcards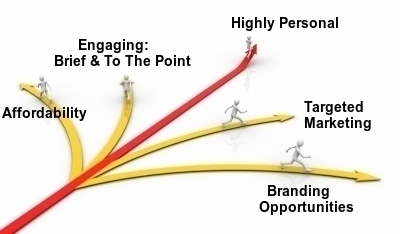 Here's Why I Love Mailing Real Estate Expired Listing Postcards
They Are Affordable - The cost of mailing postcards versus letters can be significant. Specifically, the cost of paper, envelopes and stamps for letters could conceivably be almost double that of postcards. Consequently, your advertising budget with go farther with real estate postcard marketing
They Are Short, Sweet And To The Point – Postcard messaging, by necessity, has to be brief. Afterall, there's so little space to write on. Still, with some deft word smithing and an economy of words you can create some inspiring campaigns that motivate folk to contact you and/or give you the response that you want.  
They Are More Personal – People like doing business with people they know and/or feel connected to in some way and you can establish and nurture relationships with your readers through postcard marketing campaigns. Mail them on a regular basis and folk will start looking forward to receiving them.
They Can Be Targeted To A Specific Audience – Here's where you decide how large or small of an audience you want to market. You can target recent expireds for a relatively small, but still adequate number of prospects; or target old expireds going back 3-6-9-12 months or longer for more robust marketing campaigns.    
They Are Branding Opportunities – Creating a brand is important, because like any product or service the better known it is the more likely people will do business with you. Real Estate Expired Listing Postcards can do that for you - the more of them you mail the faster you will establish and grow your brand. How so? Imagine what mailing just 500 postcards a month for 12 months (6,000 postcards) will do for your brand.
Summarily, if you want a great way to convert expired listings to new listings mailing postcards could be right for you. I mean what could be easier than mailing postcards and wait for the phone to ring with people wanting to do business with you? 
Want Six More Awesome Reasons to Mail Real Estate Expired Listing Postcards?

Then Check Out this Great Article By MyRePostcards.Com  - it cites a USPS Household Diary Study that shows some of what you may already know:   
81% of Americans check their mail every single day 
direct mail generates a 750% better response than that of email 
personalizing your expired listing marketing can result in 135% more responses 
including photos of yourself helps to personalize your marketing and stand out from others 
personalizing your postcards is easy to do and yields favorable results 
providing irresistible free offers attracts more leads 
mailing postcards can generate extraordinary returns 
What it comes down to is this: mailing Expired Listing Postcards to cultivate new business opportunities work... and getting started can be easy! 

That's it for now!  Here's to Your Real Estate Marketing Success!
Home Page > Real Estate Postcards >> Post Card For Expired Listing  
Image of homes with arrow courtesy of digitalart at FreeDigitalPhotos.net

Image of Five Men courtesy of renjith krishnan at FreeDigitalPhotos.net