Real Estate Marketing Cards

The Evolution of Real Estate Marketing Cards.  Think postcard marketing is irrelevant in today's fast paced society? Think again!  Sure,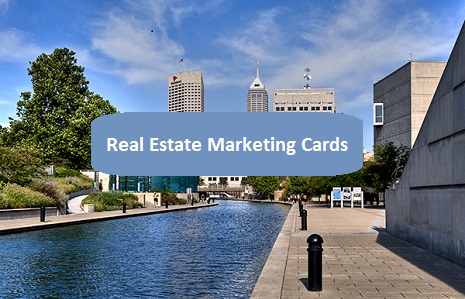 automated call back services, Facebook and other Social Media Sites are more mainstream, but Real Estate Postcard Marketing is still universally well received and effective.  So, it shouldn't surprise you to hear that it's still standard practice for many successful real estate agents, young and old.
Real Estate Marketing Cards Advertisement

Still, postcard marketing enthusiasts were forced to evolve their strategies in order to keep up with automated marketing services and the various social marketing options to remain relevant.  Enter Trigger Marketing. 

Trigger Marketing & Postcards

Trigger Marketing is a fast and easy way to generate buzz about listings and sales while attracting new leads. It's an MLS enabled postcard marketing program that automatically prepares your postcards, tracks responses and provides you with warm listing leads straight to your inbox.   It seeks out marketing opportunities based on database activity and automatically prepares lead-generating just listed or sold campaigns for you. 
Sound complicated?  Actually, it's pretty easy, as the work is done for you after you set up an account, which you'll find very reasonably priced.  Succinctly stated, when an agent adds a new listing or reports a sale to the database, Trigger Marketing automatically prepares a customized, targeted postcard mail campaign.

Automated Real Estate Marketing Cards –
Old To Bold!

One company with an interesting array of cards that provides Trigger Marketing is Quantum Digital! Within seconds of receiving a property database notification it will launch an integrated postcard marketing campaign featuring your new listing or just sold success. Its' technology has the potential to change your marketing fortunes in a huge way.  Here's a video that tells more about it. 

With Quantum Digital you can design, proof, print and mail real estate marketing postcards within minutes; but unlike traditional real estate postcards that provide lots of property detail, Trigger Marketing Postcards are designed with limited information to peak interest and drive prospects online to learn more.
Quantum Digital will print and mail your postcards directly to your target audience's mailbox, thereby saving you time and the effort of doing it yourself, or outsourcing it to another agency.

Are you ready to take your lead generation efforts to a new level? Can you use an automated follow up system to source new prospects and leads fast, efficiently and easily?  If yes you should consider Trigger Marketing.


Home Page > Real Estate Postcards >> Real Estate Marketing Cards