Creating a Meaningful Real Estate Website Presence- Four Things You Should Know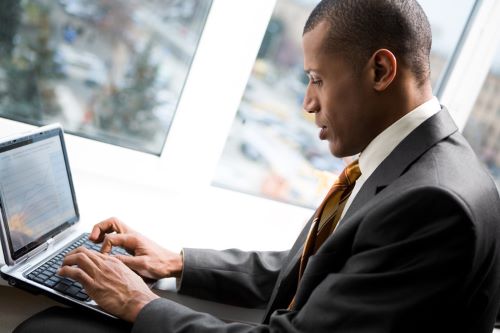 Do you need a real estate website? Absolutely! Whether you're a DIY enthusiast or prefer a professional touch, the key is to place yourself in front of a vast audience of potential customers. A website can make that happen, and here's how to do it with flair!

Having a real estate website is non-negotiable. Whether you're a DIY enthusiast or prefer professional assistance, the key is to position yourself in front of a vast audience; a website can make that happen for you!
Creating Your Real Estate Website Presence - Unleashing Your Potential

Your real estate website is your online showcase, and it needs to speak the language of the web - HTML (HyperText Markup Language). To embark on this journey, you have three enticing choices:

Learn Basic HTML: To gain control over your online destiny and minimize maintenance expenses, why not dip your toes into the world of HTML? Countless resources await you online, with many free or reasonably priced tutorials. In just a few hours, you can grasp the essentials of HTML and construct a fundamental website. Remember to explore local night school courses for in-person learning opportunities.


Purchase an HTML Editor: Another cost-effective route is acquiring an HTML editor like Dream Weaver or Microsoft's FrontPage. These software packages enable you to convert your content into HTML effortlessly. The prices vary, but most are under $100. Dive into online research or visit your local software store for options.


Build Your Own Real Estate Website: Website builders are the answer for those who crave a swift and budget-friendly approach. These platforms provide all the tools you need to craft your website with minimal fuss. Just follow the menus, and your real estate website can be live within minutes. Dive into online searches with "build a website" to discover these easy-to-use services.
Web Building That's So Good, It's Scary!
One DIY website-building service stands out as a true game-changer. It's so remarkable that it's almost spooky! After 3-4 years in the web-building game, I've found nothing close to it. For more insights, download a FREE book detailing this service. It's around 200 pages, but you'll breeze through it.
Fuel Your Website with Outstanding Content
Search engines adore websites with a plethora of top-notch content. High-ranking websites typically boast pages brimming with engaging information. You can take the slow and steady approach, creating hundreds of pages over 6-8 months. Or, you can supercharge your efforts with prewritten, high-quality articles to build a content-rich site. These articles are invaluable for creating a compelling online presence.
If You Seek Professional Expertise
When cost is not a concern, you can entrust the creation of your real estate website to a skilled web developer. They can craft a fully functional and professional website tailored to your needs.
For a seamless experience, consider having your web designer create a template for your site. Templates empower you to make changes independently, with only a bit of learning involved. In a few hours, you'll be ready to update your images and content as often as you please.
Seeking Professional Help Locally or Online
For those who decide to work with a professional web designer, local business support centers, Chambers of Commerce, Rotary Clubs, and similar organizations are fantastic resources. They can recommend suitable web designers who match your needs and budget.
Alternatively, you can explore the vast online realm to find a real estate agent website builder. Remember to check their references for quality assurance. Your digital journey awaits – harness the power of a professional real estate website and soar to new heights!
Placester - Websites For Real Estate Agents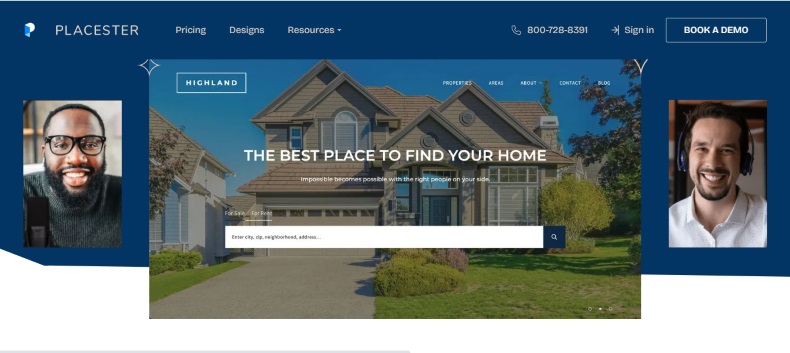 Placester offers a subscription service tailored to real estate professionals seeking a custom website with essential features like IDX listings, lead capture tools, and property landing pages. Trusted by over 19,000 real estate professionals, it's positioned as a leader in the industry!
Their service provides a professionally designed website that's updated and maintained at your request, allowing for unlimited changes and updates. With a team of specialists at your disposal, you can easily communicate via a dedicated chat app.
Key features include lead capture tools, CRM integration, native IDX listings, property landing pages, and presentation of recently sold properties and upcoming open houses. The pricing is straightforward, starting at $119 per month with a one-time $500 setup fee. Click here to explore this service further and/or to book a demo. 
Related pages you might like...
Real Estate Web Site Content   
Real Estate Articles Reading Library   
Marketing Yourself In Real Estate   

That's it for now.  Happy Prospecting

Home > Website Design For Realtors >> Real Estate Website