Real Estate Agent Cover Letter 
A Real Estate Agent Cover Letter is an effective way to introduce yourself to buyers and sellers... and to establish your brand. 
Generate Leads With Effective Real Estate Agent Cover Letters
Mailing them can be advantageous - effective ones can generate quality real estate leads. 
On the other hand, ineffective ones can cause you to lose sales and listings that could otherwise be yours or the taking.
Should You Write Your Own
Real Estate Agent Cover Letters - Or Buy Them?
This is a great question! If you still need to learn it, you'll discover that writing Good Cover Letters isn't easy.  To be candid, it can be pretty frustrating and more challenging than most agents realize, at least that is, until they start trying to write one. 

And when it dawns on them, they'll need 4-5 sets of letters with 3-4 letters each for their various campaigns; it starts tilting the scale towards using proven, prewritten letters.  

It all comes down to this... if you can write letters that do the following, you should write your letters...  
they engage readers 
they have Calls To Action that get your desired responses 
they generate new business (appointments, property showings, requests for information, comparable market analyses, etc.
f you can't write letters that do all of the above, you are a great candidate for using prewritten real estate letters that others use with favorable results. 
Writing a good Agent Cover Letter is part of art and science. Get it right, and you can be on your way to rewarding times. Get it wrong, and you'll lose time and money!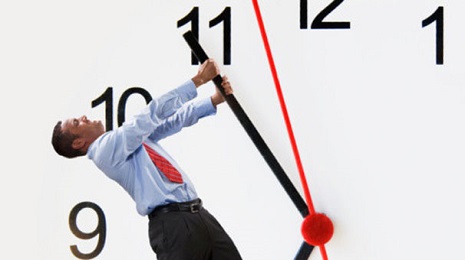 Anatomy of Great Agent Cover Letters
A letter has three essential parts: a Headline,  the Letter Body, and a Call To Action.  Let's consider each one individually.

The Headline. Please convey your point in as few words as possible with a headline.  Forget about your High School English Teacher because the goal now is not to show the world what a talented and eloquent writer you are but to get a lead that you can convert into a paying customer.
To write a powerful headline, you need to think like your prospect, to know which buttons to push, which words will excite them, and which ones will put them to sleep.  But most of all, you must know how to use those words to make it impossible for them not to want to read the remainder of the letter.
The Body of The Letter.  The body of the letter is where you convey the information you want to share.  Start by repeating the exact headline at the top of the body. Doing so reinforces the headline and reminds people why they are reading the letter in the first place.  It also prepares them for the call to action.  
The Call to Action.  A Call to Action tells your readers what you want them to do next. Never assume that they already know what to do.  Design your Call to action to take them by hand and lead them to where you want them to go. Examples include:
This great deal won't last now. Call now to schedule an appointment to see it!
Text ##### for more information on this great home!
Email nnn@nnnn now for more information 
You should combine your Call to Action with a free offer when you get a chance. This takes the pressure to respond off of them. After all, you're not selling anything; you're giving something away. 
Maybe it's free real estate marketing reports like these, or it could be an entry into a drawing for a discounted commission offered to folk who list with you during a specific time frame.   
Here's a Sample Letter 
Re: FHA Loans: What Are They and Do You Qualify for Them
Dear Ms. Homebuyer,
Homeownership has long been a significant part of the American Dream. Yet, for many Americans, the skyrocketing price of real estate makes it impossible for them to save enough money to qualify for an adequate mortgage, let alone buy a home outright.
That's why the Federal Housing Administration of the United States Department of Housing and Urban Development has a loan insurance option that allows first-time buyers or anyone without much money for a down payment to purchase a home.
By guaranteeing lenders won't lose all of their money if you default on your home loan, FHA's insurance program increases the number of potential home buyers who can secure a loan from the lending institution of their choice. While the FHA program does help qualified buyers secure home loans, not everyone is qualified.
The first measure of whether a potential home buyer will qualify for FHA assistance is whether they have a good credit history and are employed or have enough income to handle a house loan.
It is a good idea to start establishing a credit history as soon as possible. You can do this by paying your utility bills, school, and car loans on time, applying for credit cards, and paying the bills promptly.
Want to Know More? Get My Full Special Report!
FHA Loans: What Are They and Do You Qualify for Them
Email "sendittome@youremailautoresponderaddress."
Finally, and in closing, please feel free to call anytime about your real estate needs. I am looking forward to speaking with you soon!
Sincerely,

Your Name
Prewritten Real Estate Agent Cover Letter Sets
You Might Like 
You can click here to learn more about them! 
To close, some agents benefit from writing letters. If they're good at it, it's a beautiful thing. On the other hand, if writing letters isn't part of your skillset, you should, by all means, purchase and use prewritten ones!
Home > Real Estate Letters > Real Estate Agent Cover Letter