Real Estate Marketing Talk Book Store


Top Producers are all about embracing and incorporating marketing tips, tools, and strategies to increase their income while growing their business. The recommended products can help you get the most out of your real estate marketing campaigns.

---
Expired Listing System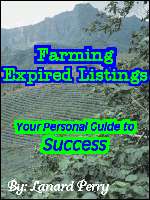 Farming Expired Listings
A successful real estate agent has many leads and listings that result in abundant sales.  However, although getting them is easier said than done, it's relatively easy to do - assuming that you have a sound system!  One that works to near perfection is the Farming Expired Listings System, with letters.  It's easy to implement and affordably priced. Why not get started today?  View Full Details!
---
Prewritten Real Estate Website Content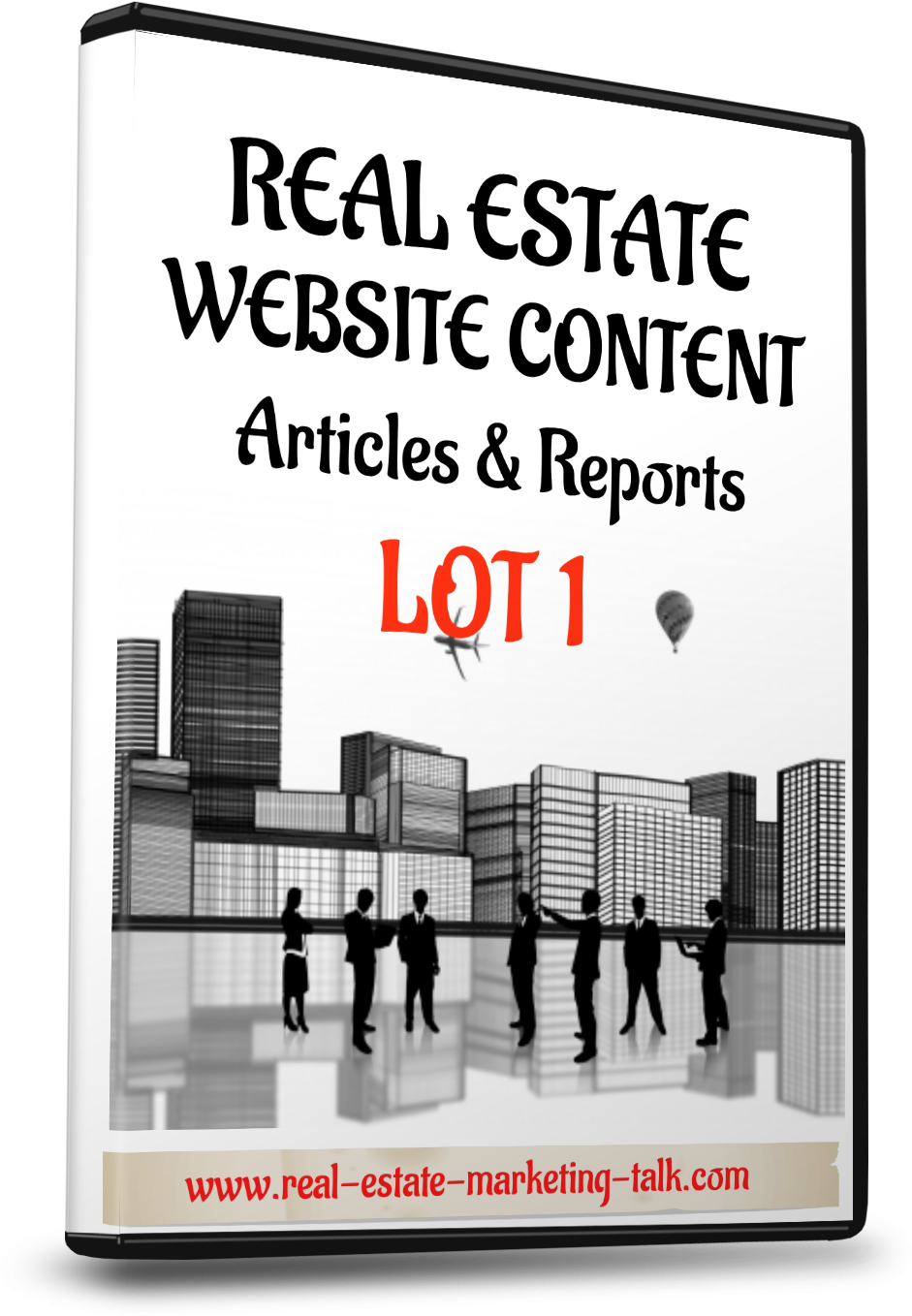 Real Estate Website Content
Good real estate website design includes informative information that keeps buyers and sellers returning to it.  Optimized keyword pages will help you get your website indexed by search engines and get noticed by human visitors and search engine spiders alike. We have an abundance of informative, pre-written reports ready for instant upload to your site! View Full Details!
---
Expired Listing Letters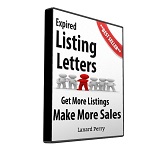 Expired Listing Letters
Expired Listings Letters can help you get more prospects, sign up more listings and make more sales.  These particular ones have helped some agents generate 2 or more listings a week without cold calling or cutting fees to get the listings!  Some say Expired Listings are easy to get, as the Owners are already Realtor friendly and more motivated to sell than before. View Full Details!
---
FSBO Letters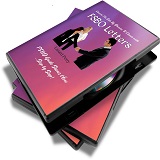 FSBO Letters
82% of For Sale By Owners FAIL to sell their properties themselves and ultimately list with real estate agents to assist them.  Are you getting any of that business?  Chances are you aren't if you're not actively pursuing them. You can change that with these letters.  View full details!

---
Prewritten Credit Card Marketing Reports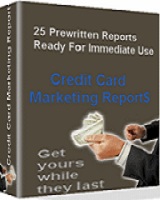 Credit Card Marketing Reports
People crave credit information, especially regarding buying a home, paying off debt, and getting the best home loan mortgage possible.  With these articles, you can offer what they want while building your lead funnel with warm prospects that you can nurture into buyers and sellers through email campaigns, newsletters, website marketing, and the like. View Full Details!

---
Prewritten Real Estate Website Content Articles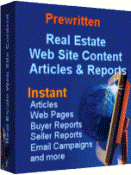 Real Estate Marketing Reports
With over 71% of today's real estate buyers and sellers using the Internet to gather information before buying and selling real estate, it just makes good sense to provide the information to attract and convert them as buyers and sellers. Here's an opportunity to get 275 well-written article reports for a moderate price. View Full Details!

---
Real Estate Lead Generation Ebook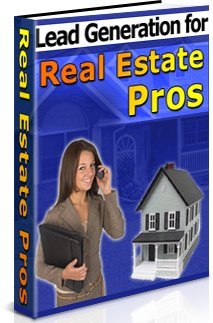 Real Estate Leads Generation
It's hard to admit this, but when I first got licensed, I was unprepared for how difficult it was to get leads, especially those that eventually converted to paying customers - whether they were buyers or sellers. This e-book contains some of the more practical and affordable ideas to get them. View Full Details!