Real Estate Postcard Ideas
To Grow Your Income

Real Estate Postcard Ideas - Following are ideas on how postcard marketing can transform your business...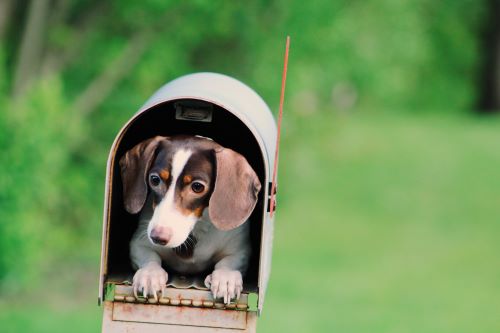 Real Estate Postcard Ideas
with special emphasis on how to use them effectively, list building for follow up marketing initiatives, saving money by making your own and marketing to high end buyers.

Seven Real Estate Postcard Ideas That Can Change The Trajectory of Your Career

1. Niche Market To High End Apartment Dwellers.
2. Build A Mailing List
3. Fortify Your Online Presence
4. Don't Let Cost Stop You; Take Advantage of FREE Postcard Templates
5. Make Your Own Postcards
6. Bulk Postcards; Two Step Success System
7. Beating Your Competition with Postcards
Four More Career Changing
Real Estate Postcard Ideas...

Real Estate Post Card Marketing; Million Dollar Mailings
Real Estate Post Card Marketing is an underutilized real estate marketing strategy known by many, but used by few. The test? How many agents do you know who market real estate with postcards. Not many? That's what I thought!
5 Tips for Effective Direct Mail Postcard Campaigns 
When correctly done correctly, direct mail can be an affordable small business marketing tool that yields exceptional results... and while there's is no secret formula that guarantees success all the time there are best practices, like these, for optimizing results. 
10 Tips for Postcard Marketing Ideas To Help You Succeed 
Postcards are a simple, low-cost sales tool that's easier to use than ever thanks to websites that offer turnkey postcard marketing services. They have taken on new prominence as a kind of "anti-digital" agent and people are....
Real Estate Postcard Marketing Ideas
Direct-mail postcards are the perfect real estate promotion tool!!  They're hard to miss and deliver a quick, clean message that drives response. Here are a few real estate direct-mail postcard marketing ideas you can use for your...
Five Postcard Marketing Ideas to Wake Up Your Target Market    
Postcards are the least expensive form of direct mail you can send. That almost goes without saying. However, even though they are a relative bargain

Real Estate Postcard Ideas - Tip #1; Niche Market To High End Apartment Dwellers. If you want to create an instant, viable niche market of potential buyers for real estate try high end rental units? Why?
1. Because the tenants can afford big monthly payments in rent. Therefore, they're likely able to afford the same or more in monthly mortgage payments, or they wouldn't be living where they are.
2. Some are likely to be potential first time home buyers tired of throwing their money away on rent and are just looking for an opportunity to get into their own homes.
3. Others may be in transition; just moving into the area, have sold their homes but haven't found another one to buy yet, etc.
Whatever the circumstances marketing to this niche can be very profitable via postcard marketing campaigns. If apartment addresses aren't readily available try getting the information from your post office. If it's not available there you can probably get them from your local tax collector or property appraiser's office. Return to Top
---
Real Estate Postcard Ideas - Tip #2; Build A Mailing List. Postcard Marketing works, whether you're an internet marketer, brick and mortar business owner, dry cleaning business, real estate investor, or a real estate agent or related professional.
Often times marketers make the mistake of trying to generate sales through their first contact...and some do. However, that's not too likely to happen often! Consequently, you'll be better off with an objective of building a prospect mailing list with physical and email addresses. You probably know why, but I'll tell you anyway.
Real Estate is way too big of a purchase item to be done on a whim; plus it's been proven again and again that hard sales tactics typically don't work. Instead, use real estate postcard marketing campaigns to build relationships with people and to create your very own mailing list of warm, potential prospects who want to continue hearing from you after receiving your initial postcard.
But here's a critical component of your campaign. ; always include as many ways that you can be contacted as possible, but at a minimum be sure to include your auto responder address so that your follow-up information will be mailed automatically. Of course, you'll want to give your mailing list/newsletter subscribers something for subscribing to your mailing list, which can be anything; including special real estate reports for buyers and sellers.
So, get started building your mailing list today. To Your Real Estate Marketing Success! Return to Top
---
Real Estate Postcard Ideas - Tip #3; Fortify Your Online Presence. If you're not mining the Internet for business you're losing market share to someone who is. And by mining the Internet I mean using it to target a local audience. Here's how to do it...assuming that you already have a website.
1. Submit a business profile to the search engines; Google, Yahoo, MSN, etc. Here's why. When someone searches for local businesses (Say Google Maps for instance) they'll get a list of businesses with links to their website page. You have to submit a profile if you want to be included in the results.
A nice thing about this is that the profile can serve as your online presence. In other words you don't have to an online presence to do take advantage of this FREE Internet Marketing Advertising opportunity. Sign up here for free!
2. Include keywords specific to your market location in your website pages. Website keyword optimization can be complicated, but for purposes of this article let it suffice to say that you need to be including some combination of the following; names of places, movies, restaurants, parks, housing subdivision...and especially the name of your city on your website pages. If you live in Miami, FL and never mention Miami in any of your website pages you're missing the boat.
3. Design your marketing campaigns and promotions specific to your local market. For example, with the Google business profile described above you can enter coupons and the like to drive traffic to you. There's probably no limit to the way you can use that FREE tool to customize your promotions.
4. Advertise on your local newspaper's website, plus any and all free newspaper websites you can find. This will create back links to your website, and/or help to increase your online presence. The more visible you are on the internet the more business you'll generate. Return to Top
---
Real Estate Postcard Ideas - Tip #4; Don't Let Cost Stop You; Take Advantage of FREE Postcard Templates. It's possible to make your own real estate postcards and have a successful marketing campaign. The key lies in choosing a template that loads fast and easy to edit...FREE is a bonus!
Conveniently enough, you don't have to look any further than your computer to find one.
Click on the Microsoft Office Button on your computer. When the window opens up click on "new document". Doing so will open up a new window. Type in the word "postcards" in the browser and hit enter and walla!
You'll be presented with a variety of postcard templates from which you can design and print free printable postcards. There were approximately 100 templates when I last looked and they included the following templates: professional services, holiday postcard for business, new listing real estate postcard (different sizes), single sided, double sided, stylish realty, back to school, etc.
Whatever you need you can probably find a good starter template. If it's not exactly what you want you can always modify it to fit your specific need. And once you have designed a postcard you're ready to begin your marketing campaign.
Marketing with postcards can be fun and highly profitable, but to achieve the greatest results you have to do "due diligence" by identifying a niche, targeted audience, which you have to pre-identify as being in need of your products and services. Anything less than this would be a waste of time and money.
Let me say it in a different way...your real estate postcards should be mailed to a narrowly defined market; perhaps a housing subdivision, area code, apartment/condo building, etc. But narrowly defined doesn't necessarily mean small, as some housing subdivisions for example have hundreds of homes in them. But once you've identified your audience you're ready to kick your postcard marketing campaign into overdrive. Return to Top
---
Real Estate Postcard Ideas - Tip #5; Make Your Own Postcards. Want to make your own? If you do you, chances are you can make them on your own computer, with little fuss or trouble. Select the ones you're interested in - then modify them to your specifications. You can design and print them from your home computer, but if you need them in bulk quantity I recommend ordering them from an online company. My personal recommendation is VistaPrint. I've used them a couple of times and found there products and services to be outstanding. Return to Top
---
Real Estate Postcard Ideas - Tip #6; Mail Postcards in Bulk - Two Step Success System. Marketing your services via Bulk Postcard Marketing makes sense on many levels, but perhaps the two most notable ones are 1) it's relatively to cheap to do and 2) it can be very effective. So, if you want to separate yourself from the ordinary and step up to the next level of brand marketing you should consider a direct mail marketing campaign using postcards.
I can't tell you how long bulk mail marketing has been practiced, but in my 30 plus years of marketing I've discovered it to be one of the more commonly used practices.
Of course you know that not all campaigns will be successful. However, you should also know that the more pre planning and target marketing that goes into your mailing campaign on the front end will significantly impact your results on the back end.
Postcard marketing can be effective in almost every industry; real estate, mortgage lending, home construction, home selling, sales, going out of business, or whatever your business and services might be.
For example, if you're in the real estate industry like I am you can create multiple streams of leads via bulk postcard marketing campaigns. How?
1. By defining who your target market is. Is it renters, buyers, sellers or investors? And when you look at your target market and drill down a little more would those buyers be first time buyers, step up buyers, or step down buyers. The same goes for the other categories. The more refined your niche market is the more favorable your results will be.
2. And then create a campaign or the explicit purpose of developing a mailing list of prospects wanting to hear more about what you have to say and offer.
Forget trying to sell them on the first contact, unless you have a very unusual product that everybody needs right now. Instead, your most desired result should include having as many people opt into your mailing list, where through repeated contacts you can convert them to customers who buy, sell, or exchange real estate transactions that will make you money in the future.
In closing let me say that there are many other variables in creating successful bulk marketing campaigns, but if you start out with this simple two step process you'll be on the right track to outstanding results. Return to Top
---
Real Estate Postcard Ideas - Tip #7; Beating Your Competition with Postcards. No matter how much money for you want to make you can do it easier marketing with postcards, but you need a formula for success, like the following:
1. Set Your Goals - Establish A Marketing Plan. Write down what you want to accomplish. Be clear concise and specific about it, but above all be realistic in your expectations.
2. Next, determine what your message will be. Will you be farming fsbos, expired listings, or both? Whatever your message it should be simple and easy to read, like "Call Now For Additional Information", or "Email Now For a Free Report".
3. Design a Postcard That is Eye Catching - part of what you'll be doing is pre-selling your readers on you and your services...mostly through a few words and graphics. So, your postcards need to create a positive impression of you.
Still, you don't want to go overboard by using too many graphics, fonts, colors, etc. Keep it simple to maximize results.
4. Give a Free Gift To Entice To Give You Your Most Wanted Response. What do you want them to do; call you, visit your open house, visit your website, or is it something else? Well, whatever it is offer your readers a free gift when they do what you want them to do.
Here's the final tip - categorize your mailing list. Send out different sets of postcards to old customers and new prospects. By doing so you will better target their needs with better fitting messages. Return to Top
Marketing To Millenials
This post is relevant to agents and businesses that market to incredibly media savvy college kids. Kids who happen to be receptive to well executed brand engagements. Still, the but brands need to be relevant, authentic and take the right risks in order to reap reward with these influential consumers.

Home Page > Real Estate Postcards >> Real Estate Postcard Ideas