Affordable Real Estate Leads Solutions

Do Affordable Real Estate Leads really exist? Absolutely, but if you're like other agents you may be overlooking some obvious ones.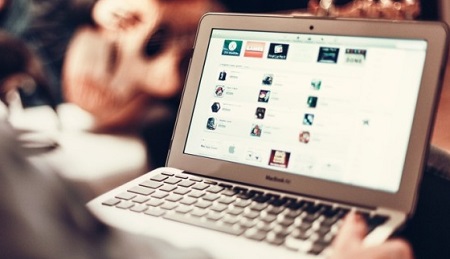 Lead generation may be the most tedious aspects of being a Real Estate Agent. Yet, it's also one of the most important.
Fortunately, there are legitimate, affordable Real Estate Leads Generation solutions that offer viable services and/or solutions that will help you build an extensive network, maintain your contacts, and generate reliable, readily available and simple to implement leads compliant with DNC rules.
Response Marketing for Real Estate Leads

One solution in particular is called "response marketing," which is simply a matter of getting buyers and sellers to respond to an ad, flyer, postcard, or email marketing messages by having them initiate contact with you.
The fact that these buyers/sellers initiate contact with you speaks to a mindset of them wanting to do business mindset with you when they reach you, which is a huge difference from cold calls wherein most people don't want to be bothered.
Another plus is that because these leads made the first contact you are free to call them without having to worry about the DNC rule. Also, they are easier to convert to paying customers.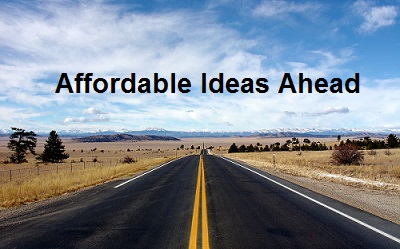 18 Affordable Real Estate Leads Ideas

1.  Farm Expired Listings – to this day the most effective strategy I've ever utilized by far was Farming Expireds. It's targeted niche marketing at its best.
2.  Mail Expired Listing Letters – here are some effective letters ready to be used right now. Send them via regular postal service or email them.

3.  Mail FSBO Letters – look for FSBOs that aren't being advertised in newspapers, or that are located in high traffic areas.  You can also buy them.
4.  Real Estate Agent Directories -  find free places to advertise your services online, like in our Real Estate Agent Directory. There are more of them than you might imagine.

5.  Newspaper Real Estate Leads – source online and print publications; including your local newspaper, Craigslist, etc. for plenty of free leads.

6.  Newspaper Real Estate Ads  – you can always advertise your services, but it might be best done if you're advertising a listing for sale versus a generic business ad.

7.  Real Estate Flyers – even if you don't have listings of your own. This is the software. Turnkey Flyers is the software we recommend. 

8.  Email Marketing -  the big appeal of email marketing is once you set up a campaign it can run on autopilot for years effectively converting leads to prospects.  
9.  Real Estate Postcard Marketing – postcard marketing is still a powerfully effective strategy and works well for all agents, whether they're newly licensed or successfully established.

10. Sequential Auto-responders – drive leads and prospects to a sequential autoresponder and let it do the work of converting them to paying customers.    

11. Mailing List – you don't have a business if you don't have a list of prospects to market your products and services to.  Cultivate your own, or buy from a reputable list dealer.

12. Videos – make and post videos to YouTube, Vimeo and other video sites.  It's as easy as using the phone that you have right now.

13. Real Estate Website Content Articles - I've been generating Leads with pre-written website content article marketing for years. Now you can, too.

14. Marketing Reports – some say the more you give away the more successful you will be. Create and give away reports at will.

15. Host Open House Events – you can do this with your own listings, or listings of other agents in your office if you don't have any of your own. This is a great strategy for new agents.

16. Blogging – upload pre-written articles and marketing to your blog on a regular and watch your SEO rankings soar and leads start rolling in like clockwork. 

17. Become a Sponsor – sponsor an adult bowling league team and outfit all of the players with polo or tee-shirts with your name on them. Results? Free, mobile advertising opportunities.

18. Online Real Estate Leads – if you're in a hurry and want leads fast you can always buy them.  A few places that come to  mind include Zillow, Truilia, SmartZip, Market Leader & Bold.
Thinking Outside The Box
Following are additional ways to generate Affordable Real Estate Leads.

Content Lead Generation. I've been generating Leads via onsite website content article marketing and by giving away special reports for years. 
And I'm not talking about hundreds of leads, which is a very respectable number in my humble opinion, but thousands. 
I have an abundance of content on my website that keeps site visitors returning for more. 
I capitalize on it by giving away free reports and other information via web site forms in exchange for a prospects' name and contact information.
They get the requested information and I get to contact them regarding future, offerings, products and services.
See Low cost real estate website content and  the auto responder service I use.


Affordable Leads via E-commerce Marketing. If you have a blog or website you can be an E-commercer in no time at all by selling ad space on your website to companies that provide related real estate products and services. Banks, mortgage companies, mortgage brokers, property appraisers, title companies, insurance companies, and other industry related professionals with advertising budgets might jump at the opportunity to advertise on a well trafficked site…and pay you well for the privilege.See   100 Ways To Create Real estate Leads
Social Networks. Social Networks are all the rave and is fast evolving even as I write this article. Social Networks serve up Affordable Leads because many of the network sites and services like Instagram, Facebook, Twitter, Pinterest are totally free.  Another commonality is that you can engage and generate lots of interest and leads among throngs of people simply by being the social animal you are.   
Internet Solutions. I use the term to refer to blogs, websites, auto responders, seo optimization, article marketing, pod casting, video marketing etc. For purposes of keeping this article brief I'll expound only on video marketing. Got a phone?  Good! Make a 2-3 minute clip talking about you and the services you provide in your community and upload it to YouTube to generate some Free Real Estate Leads.  Now, really, how complicated was that

Summarily, and in closing,
there are lots of opportunities for generating Affordable Real Estate Leads.  Sometimes, you just have to think outside of the box to find them.
Home Page > Real Estate Leads >>  Affordable Real Estate Leads